The Parschauer Optical Department
Our full service optical and frame department is located within our main office at: 2600 Hayes Avenue Sandusky, OH 44870. The Optical Department can be reached at 419-621-9600.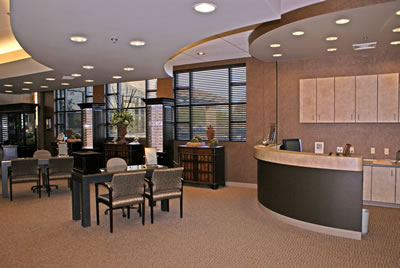 Our Optical Staff
The optical shop offers a wide range of fashionable and designer frames. We have knowledgeable, licensed opticians available to assist you in determining your exact eyewear needs.
Lenses
The optical shop inside Parschauer Eye Center offers a wide range of contact lenses and spectacle lenses to suit your individual needs, as well as a trained staff of licensed opticians to help you determine your exact eyewear needs.
Lens Coating Options
Sharper vision, smooth transitions and less distortion. See the difference with Crizal and Varilux.
Designer Frames
The optical shop offers a wide range of more than 600 fashionable and designer frames, not including our selection of sunglasses.
Sunglasses
We offer the area's finest selection of the latest frame designs and the latest technology in sunglass eyewear.
Specialty Frames & Lenses
Our optical department is accustomed to providing a variety of protective and special eyewear for sports, industry, and leisure. If you need safety glasses for work, prescription goggles for water sports, or prescription eyewear for other sports activities, come in today and talk with one of our opticians about your specific needs.
Contact Lenses
The Parschauer Eye Center has a large array of contact lenses to fit your needs–from the routine to specialty lenses. Our doctors fit contact lenses routinely and have extensive knowledge and years of experience with all forms of contact lenses. We have available soft, rigid, spherical, astigmatic, daily wear, extended wear, disposable, planned replacement, single vision, bifocal contact lenses and custom designed lenses.