Eric Dudenhoefer, M.D.
Corneal Specialist
Cataract & Refractive Surgeon
Comprehensive Ophthalmologist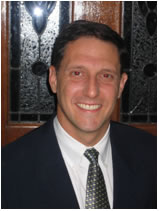 Dr. Eric Dudenhoefer specializes in cornea, external disease, cataract and refractive surgery. He joined Parschauer Eye Center in July 2006 after eight years of Ophthalmology practice serving in the U.S. Air Force. Dr. Eric enjoys combining his extensive experience, from the United States and abroad, to the unique needs of each patient to carry out a personally tailored plan of medical and surgical care.
In addition to excellent skills in no-stitch cataract surgery and refractive surgery, he has brought corneal transplant surgery, both full thickness and DSAEK, to the area. Dr. Eric earned his medical degree, magna cum laude, from Loyola University in Chicago. His Ophthalmology Residency training was performed in the combined U.S. Air Force and U.S. Army program at Wilford Hall USAF Medical Center, TX and Brooke Army Medical Center, TX where he served as Chief Resident during the final year. He completed fellowship training in cornea, external disease and refractive surgery at the Massachusetts Eye and Ear Infirmary, Harvard Medical School, Boston, serving as Chief Fellow. Dr. Dudenhoefer has performed thousands of microsurgical eye procedures in addition to thousands of refractive surgeries (LASIK, PRK, LASEK).
Dr. Eric is board certified by the American Board of Ophthalmology since 1999 with updated certification completed in 2009. He is a Fellow of the American Academy of Ophthalmology, a member of the American Society of Cataract and Refractive Surgery and the Society of Military Ophthalmologists. He is an active staff member of Firelands Regional Medical Center, Sandusky, and Fremont Memorial Hospital.
Dr. Dudenhoefer has led and participated in many medical and surgical humanitarian missions in Central and South America as Mobile Ophthalmic Surgical Team Director, USAF, and with the Christian Medical Society. A dedicated husband and father of five, Dr. Eric's personal time is devoted to family life. He is active as a member of Sts. Peter and Paul Parish, Sandusky and within the Sandusky Central Catholic School System. He coaches travel league soccer through the Bay Area Soccer League, enjoys guitar playing, woodworking, running and mountain biking.