Lens Coating Options
You Deserve to see the Difference with Varilux
Varilux® lenses
Known for staying ahead of the digital lens technology curve
Less distortion than other lenses
Sharper vision and smooth transitions from one field of vision to another
Allows your eyes to move naturally
Feels better during daily activities
Eyes work better together
Eyes focus together faster

Compared to Ordinary Lenses
Ordinary lenses without Varilux can distort vision and require that you move your head side to side to see, which may cause an off balance feeling. Varilux allows your eyes to work together better and move more naturally during your daily activities.
---
The Crizal Difference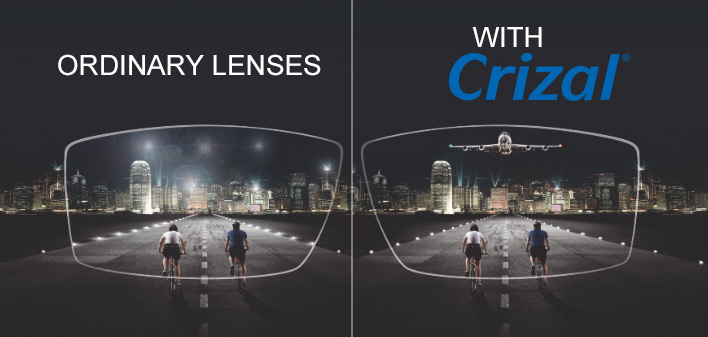 The coating applied to ordinary lenses without Crizal can often peel off, easily scratch or smudge and does not include UV protection or resistance to water spots.
Crizal No-Glare® lenses
Resists Glare
Resists Scratch
Resists Smudge
Resits Dust
Resists Water
Resists UV Rays