Brooke Elavsky, O.D.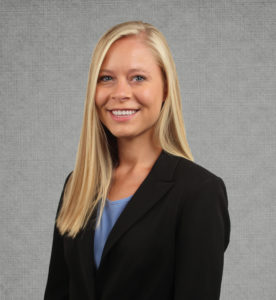 Dr. Brooke Elavsky joined Parschauer Eye Center in July, 2019. She enjoys many aspects of optometry, including contact lenses, pediatrics, and primary eye care. She was born and raised in Norwalk, and obtained her Bachelors of Science with Honors from Otterbein University. In college, she focused on microbial genetics research, community service, and orchestra. After graduation, she started working at Northwest EyeCare Professionals in Upper Arlington, where she worked throughout optometry school. She is a graduate of The Ohio State University College of Optometry.
She has experienced many clinical settings including: The Chillicothe Ohio VA Medical Center, Family Eye Care Centers, Lower Lights Christian Health Center, Midwest Retina Specialists, Columbus Laser and Cataract Center, and Professional VisionCare (Columbus). She also trained in the Ohio State University's specialty clinics including: pediatrics and binocular vision, contact lenses, low vision, student health center, and primary care.
Dr. Elavsky is a member of the American and Ohio Optometric Associations. She is married to Cameron Elavsky, and currently resides in Norwalk. She is a lifelong member of the First Presbyterian Church of Norwalk. Some of her hobbies include boating, spending time with family, reading, and playing the viola.