James Walker, O.D.
Optometrist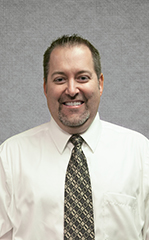 Dr. Walker is an optometrist who joined the Parschauer Eye Center in 1998. Born and raised in Sandusky, he completed his undergraduate course work at The Ohio State University and went on to graduate from The Ohio State University College of Optometry in 1996.
He received further training completing an elective postdoctoral fellowship in ocular disease at the Ohio Eye Alliance, a large subspecialty ocular referral center in Alliance, Ohio.
He is a member of both the American and Ohio Optometric Associations. Dr. Walker works full-time at the Parschauer Eye Center and is the Refractive Surgery Consultant for the practice.
He and his family currently live in Milan, Ohio and are active members of Norwalk St. Paul Catholic Church. In his free time he enjoys playing golf.