Laser Hair Removal
For more information or to schedule an appointment please call 419-627-0772.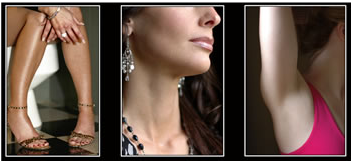 The Candela GentleLASE laser offers precise, non-invasive treatment for permanent laser hair reduction, vein treatment, removal of benign pigmented lesions, and facial wrinkle reduction. The laser provides a Dynamic Cooling Device (DCD) that selectively cools the upper layers of the skin which serve to minimize discomfort. We offer free consultation.
Buy Three Get One Free Promotion (for a limited time only).


FAQs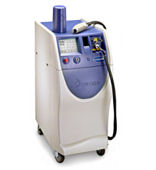 What type of laser does Parschauer Eye Center Massage & Medical Services have?
Parschauer Eye Center Massage & Medical Services has one of the top-of-the-line lasers available on the market. We have the Candela GentleLase.
Can Laser Hair Removal work for blonde, red, gray, or white hair?
No, the laser's energy is absorbed by color, so if there isn't any color in the hair, the treatment will not be effective. The hair needs to be dark.
How many sessions will I need?
This will depend on the area being treated. Generally the patient will require 3-6 sessions with maintenance treatments.
How often should I have a treatment?
It is recommended that the treatments are spaced 5-6 weeks apart.
How long should I NOT shave, tweeze/pluck, bleach, wax?
Shave: 48 hours
Tweeze/Pluck: 2 weeks
Wax: 3 weeks
Can laser hair removal be done on tanned skin?
No, the client's tan has to have faded. For best results, the client needs to be at their lightest skin color.
What are the side effects/risks of laser hair removal?
Changes in pigmentation, scarring, scabbing, blistering. The risk level is extremely low. Tanning increases the chance of pigmentation changes and can take months to go away.
Does laser hair removal hurt?
Some areas are more sensitive than others. The feeling is similar to a rubber band snapping. A prescriptive cream is available, but most people do not need it.
How much do treatments cost?
Complimentary consultation required. The treatment cost depends on the area and condition being treated.
Contact us to learn more.